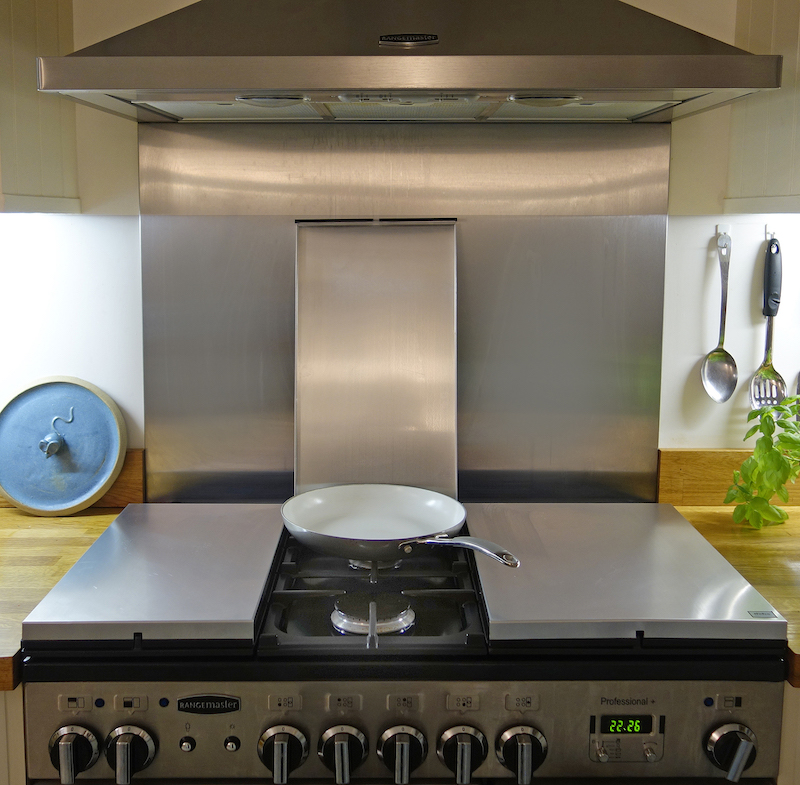 HOME OF THE ORIGINAL HOB COVER
Hand crafted using the finest grade materials this Hob Cover will complement any style of kitchen, of any colour. Designed and created by me in 2008 I have sold to a wide variety of customers including many people in the catering businesses who have all commented on how their Hob Cover has transformed their kitchen, giving it a sleek and stylish modern look. Once you have one, you will wonder how you managed without it before. Once closed the cover acts not only as a lid that hides dated and untidy Hobs but also as an extra bench top, giving small kitchens valuable extended space. With the ability to store a number of heavy items on top without a problem, including hot trays / dishes straight from the oven. With the cover open it will then act as convenient splash - back, stopping grease splashes saving the mess on your tiles or on your existing splash - back. Either wipe over with a damp cloth to clean or if you're in a hurry close the lid and clean at a later date.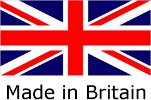 Made in the UK the Hob Cover has proved to be a top seller, and will guarantee you top results in your kitchen, maximising valuable wasted space with its easy to fit design. Comes complete with non slip rubber feet, with the option to upgrade to FULL rubber for added comfort.
| | |
| --- | --- |
| | |
The Hob cover Slot is one of many designs we now make at Hobcoversdirect. A touch of eligance with praticality built in, allowing your hob to cool with heat escaping vents making the surface a safe envioroment for all your wondering pets.
Custom designed to suit customer needs. The first, stops mischievious fingers and the second a middle handle to aid in movement.
ADVANTAGES OF OWNING A HOB COVER
COVER HORRIBLE GREASY HOBS

HIDES BURNT OUT RINGS AND STAINS

CONVENIENT FOR GAS OR ELECTRIC
UTILIZE YOUR HOB GIVING YOU EXTRA WORK SPACE.

IDEAL TO USE WITH ELECTRIC WOKS, STEAMERS, GEORGE FOREMAN STYLE GRILLS, ALL WHERE EXTRACTOR FANS ARE REQUIRED.
RUBBER CORNERS FOR AN EASY NON SCRATCH GRIP
BLENDS IN WITH SPLASH BACK
LOOKS MODERN LIGHT WEIGHT AND EASY TO CLEAN

CREATES A CHILD / PET FRIENDLY ENVIRONMENT AND A PIECE OF MIND

STANDS IN AN UPRIGHT POSITION TO DOUBLE UP AS A SPLASH BACK
TOTALLY FREE STANDING, NO DIY INVOLVED
CUSTOM MADE TO SUIT ANY STYLE OF HOB, FREE STANDING OR FIXED.

GREAT FOR PARTIES WHEN YOU NEED EXTRA SPACE FOR THE SAUSAGE ROLLS.



A custom hob cover for a freestanding cooker for a communuty hall. Wall mounted hinge with central locking for splash use and safty.

Picture of Harlequin 600 hob cover and a custom Harlequin Hinge hob cover with handle.

Range hob cover with additional vents at the rear

Standard Full trim 600 unit hob cover

A large induction hob cover provides additional work top space

Since the first prototype back in 2008, and the start of Internet selling, Hob covers direct have grown from strength to strength.
Now with over 9 different type of covers to choose from, there's a cover out there to cater for the wide majority of Hobs and free standing cookers on the market.
The response, not only from the general public but from Schools, businesses & professional tradesmen is outstanding, With repeat orders from previous customers, buying for friends , families & neighbours,

Once you have a "Hobco" there is no turning back.