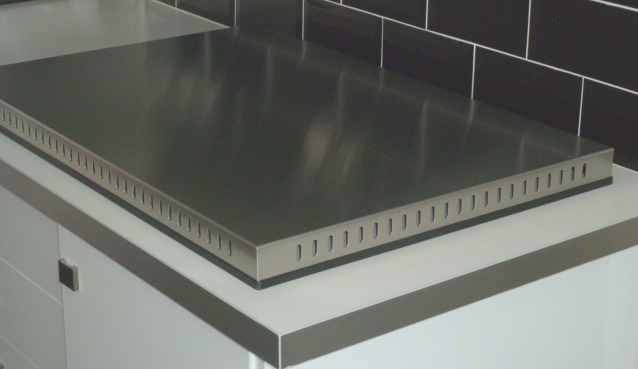 Four sided Vented ceramic
Ceramic vented

For those who need that added protection, whether it's for pets, children, elderly or disabled. We have now developed a Hob cover that is safe to use on the ceramic and halogens.
With a total of 98 equally spaced vented obrounds on our Island cover and 72 obrounds on our 3 sided cover letting the heat escape and airflow to circulate and cool. All this while under cover, giving you piece of mind, knowing that your loved one's are safe from a possible injury.
Originally designed for a customer who's Hob is based on an centre Island and worried that her young child would touch the Hob and asked if we could help.
As with all our slimline range we recommend that they are not to be used until the Hob has cooled, but by increasing the height slightly and forming with the vented profile has solved this problem, at worst this will get slightly warm to the touch but with no fear of harm.
Not only does this protect, but looks great and changes the whole look of our ever popular Hobco.
With all 4 sides the same size ( ideal for Island use ) you have an eye catching symmetrical hob cover. A centre piece in any kitchen.
With a 3 side vented ( pictured below ) our double edged splash reduced rear, enables you to place behind your hob and give you the extra benefit of a temporary splash back. Exterior finish is of the finest grade natural brushed effect and internal with a mottled effect.
With dimensions 540mm x 600mm x 40mm internal. Complete full rubber as standard. Prices start at just £91.99 delivered.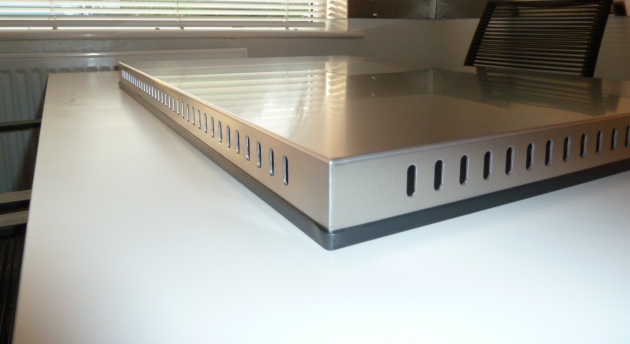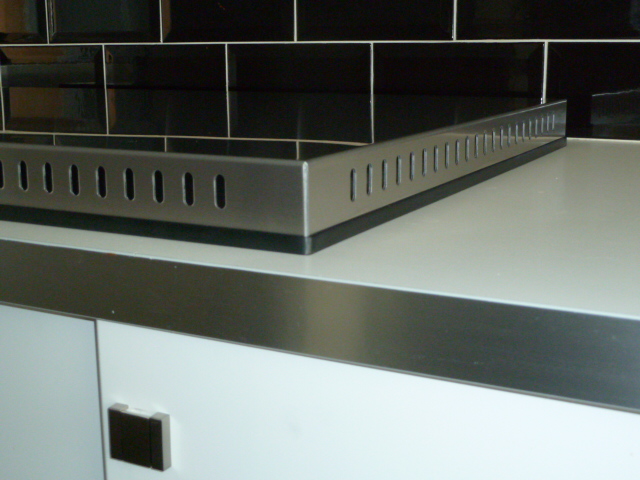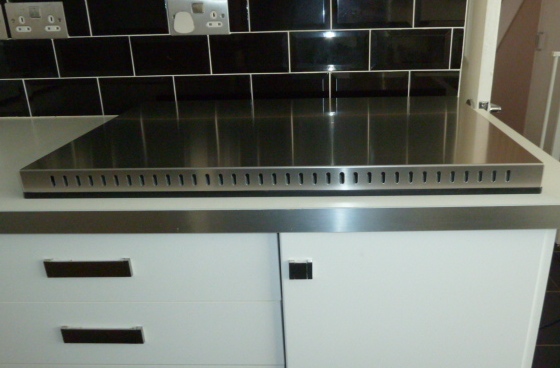 Please click to view and use browser back button to return to page.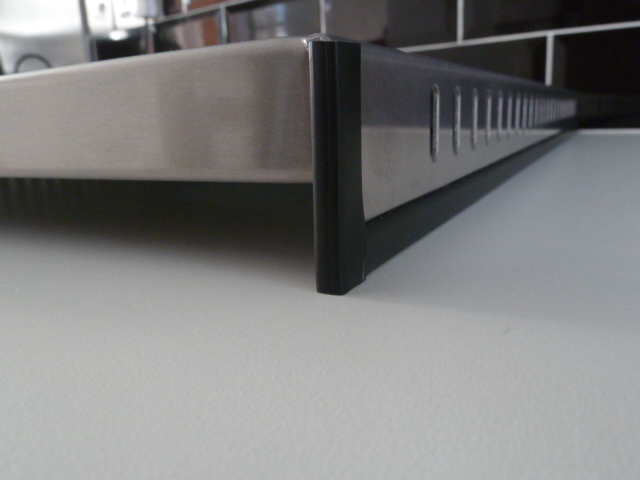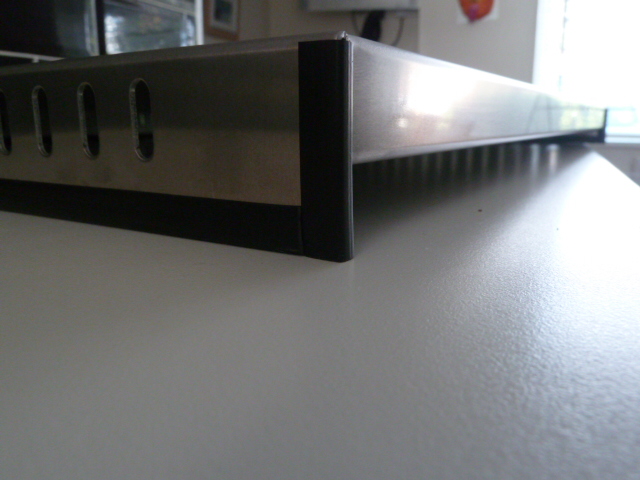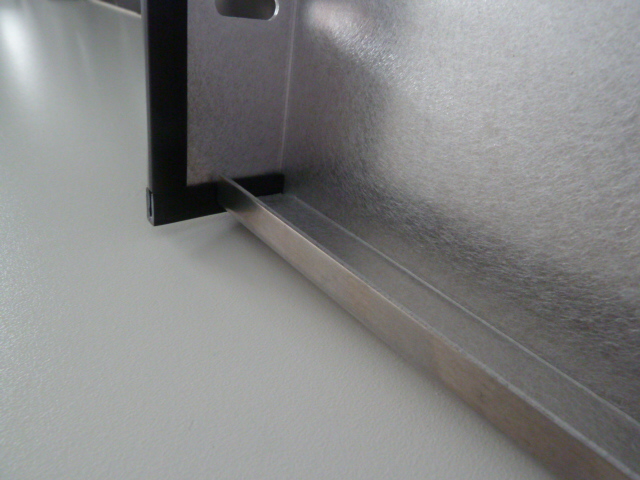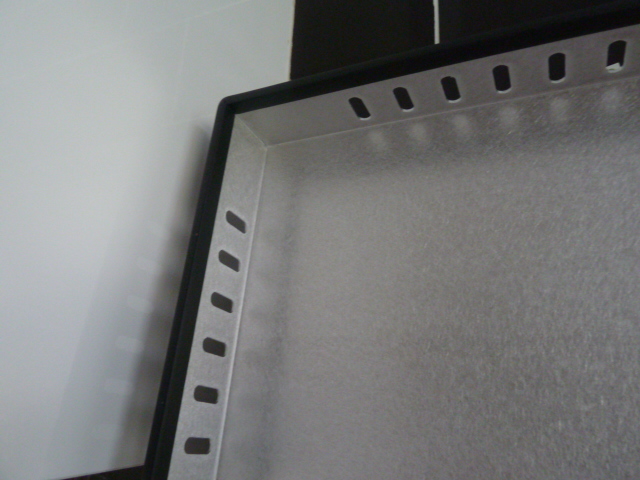 Pictures showing rear of our 3 sided ceramic vented and internal mottled finish. Exterior is of natural grained finish.
Pre ordered custom quoted covers

Please use the section below to enter your personal reference number we have provided to you either by phone or mail.
Click the buy now button, and proceed to the secure paypal payment page and enter the total quoted in the space provided.



No paypal account is required


Use your visa/credit card to pay. Card needs to be registered in delivery address