With a name like 'Hobco Hinge', does this cover need any more of an explanation. ??


Prices start from just £90.99 Delivered

Just when we thought we have covered the many designs of hob cover styles out there, you hit us with requests for fixed covers.
So given the challenge we have now come up with a simple, clean and fresh design.
Easy installation and an instant transformation to your hob environment, whether this be in your house or out on your travels.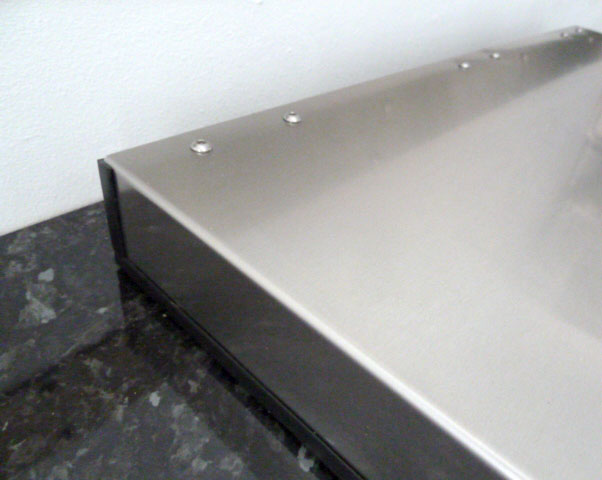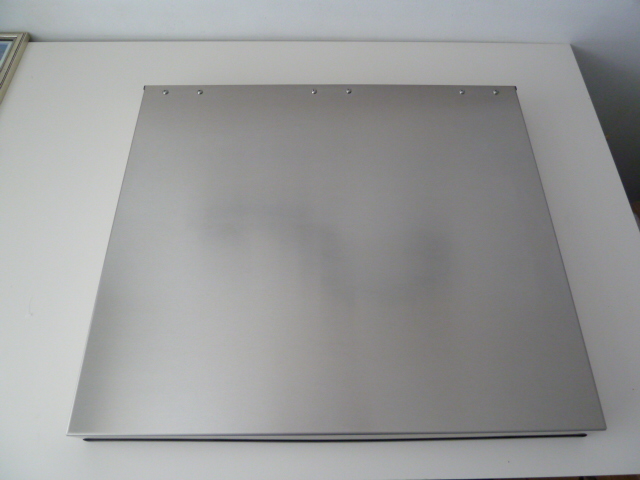 Decorative stainless steel screw fixings for the hinge
Marquee's and other out door events where food is cooked and prepared, can use these as safety barriers preventing possible fire damage from the naked flame or fat splashing on bystanders.
Caravans, boats. When you're on the move ….....................
A permanent fixture to your kitchen work top, secured by 3 discrete fixing screws ( supplied ) at the rear of the cover.
Although our standard covers are very light and manageable, the hinge system helps in the aid of lifting, an advantage to the elderly or disabled who could find this a challenge.
Parents with a curious child or over enthusiastic boisterous pets
Not only this, but for people with no back resting wall. A hob if front of a window, or on a Island, where normally our hob covers could lean safely , you can now also benefit from this and still use the splash back feature.
Complete with full rubber as standard.

As long as you have a minimum of 25mm / 2.5cm between wall and hob, our hinge support bracket can fix to you bench.
Just position the cover central to your hob and screw in the 3 wood screws. Place the chrome screw covers over the heads of the screws and then you have yourself a Hinged Hobco.
Minimum height is 40mm, custom sized to suit width and depth.
Please check you have enough room above hob for this cover to operate correctly before ordering
A great example demonstrating the practicality of our Hinge cover.
Not only protecting the glass surface of this range cooker, the customer also now has the convenient splash back, which will keep the rear breakfast bar area clean and create a safety barrier for all those behind.
Light weight and easy to manouver in one swift motion. Self supporting with the aid of our back supporting safety bar ( only needed for Hobs with no rear wall.)
Here our customer has gone one better, showing their creative skills by adding a stylish handle and their own splash support with instructions to check hob before placing down. ( always a good idea ) :)
This cover is to be used in their local community centre by numerous people and requested custom rubber on the front edges only, and safety radius's on the rear corners.
Pleased with the result, they left us a fantastic feedback and praised how easy installation was.

Designing a hinge for a Range cooker is not always possible without modifications to the Range itself but
upon removing the excisting rear splash-back the customer was left with fixings that we used to attatch the hinge cover so no mods were needed.


For the majority of people who want a hinge for free standing cookers we have now designed a wall mounted bracket
and with the aid of the central locking pin (see below) this will hold your cover in the upright possision for splash use.

Ideal for those that need to cover the hob to stop any unwanted usage.
Nursing / residentual homes, schools, community centres, pubs, clubs, the list goes on.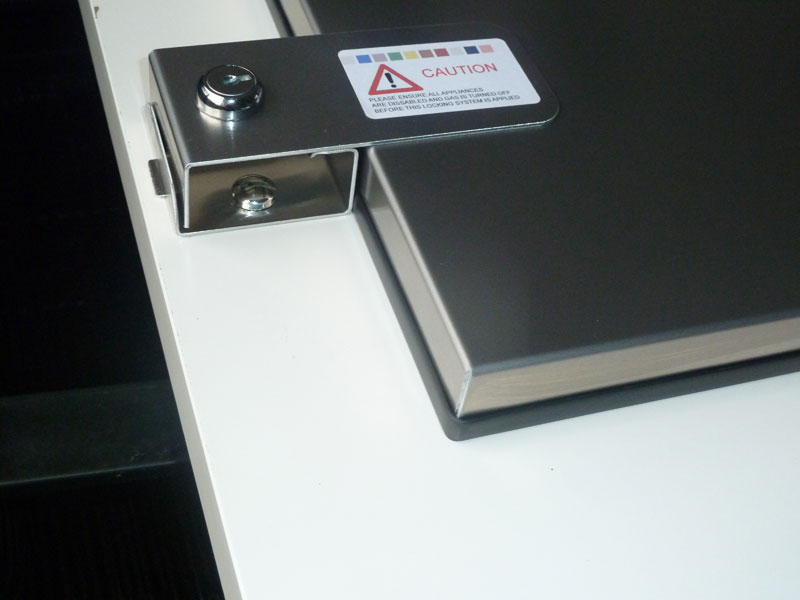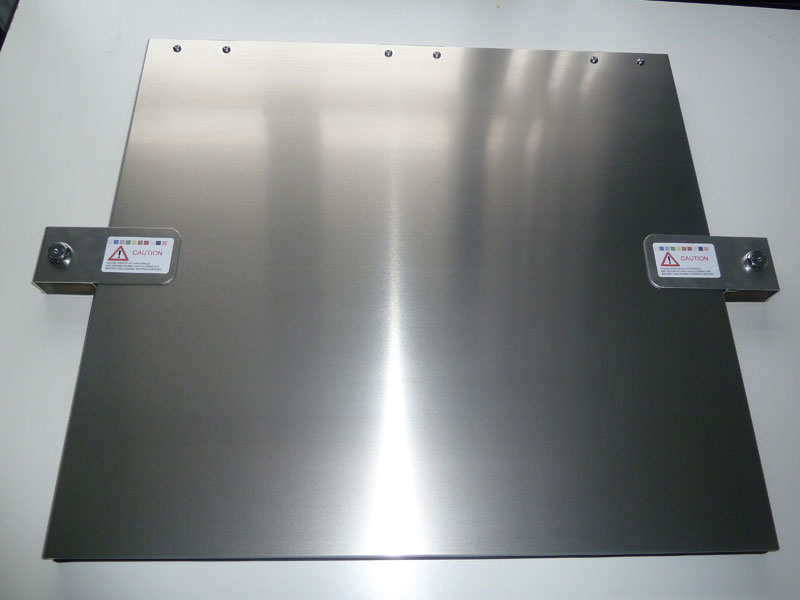 Designed with the hinge in mind this will aid in securing the Hob for added safety and protection when needed.
Starting at a height of 30mm, ideal for Inductions up to 60mm to use on gas / electric.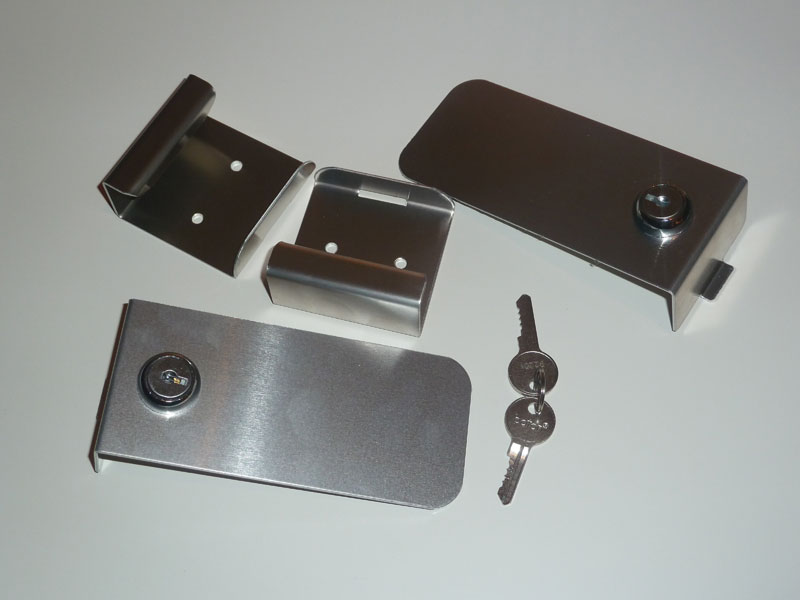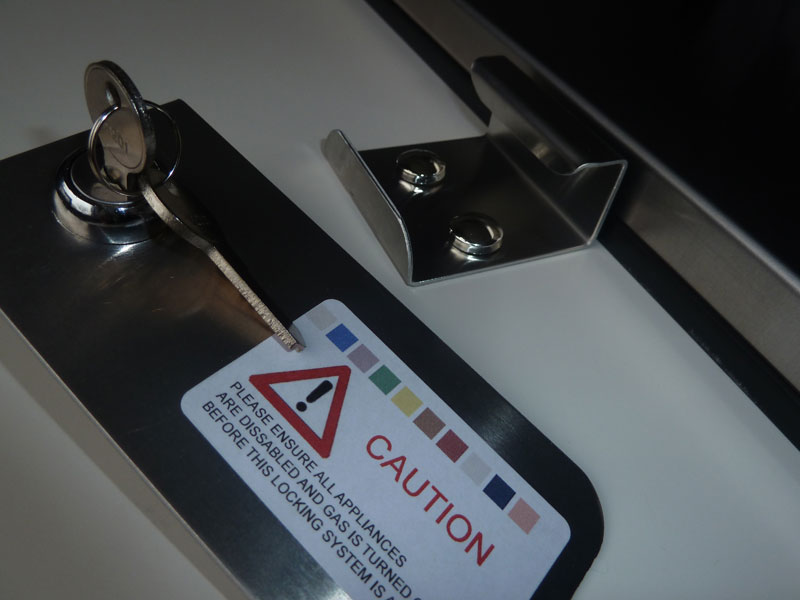 A great companion for the hinge cover, this unique locking system secures the hob with the turn of a key so you can leave with the reasurance that the hob can no longer be used.
A simple but effective design. All fixings supplied. Each lock comes with two identical keys which fit either lock. ( 4 in total )
Not just restricted to the 'Hobco Hinge' it is also effective with our standard covers too.
Prices start from £25 + £4.99 delivery.
Buy with a cover for free delivery.
Please email with requested cover and you will recieve a unique code to purchase from our pre ordered section.